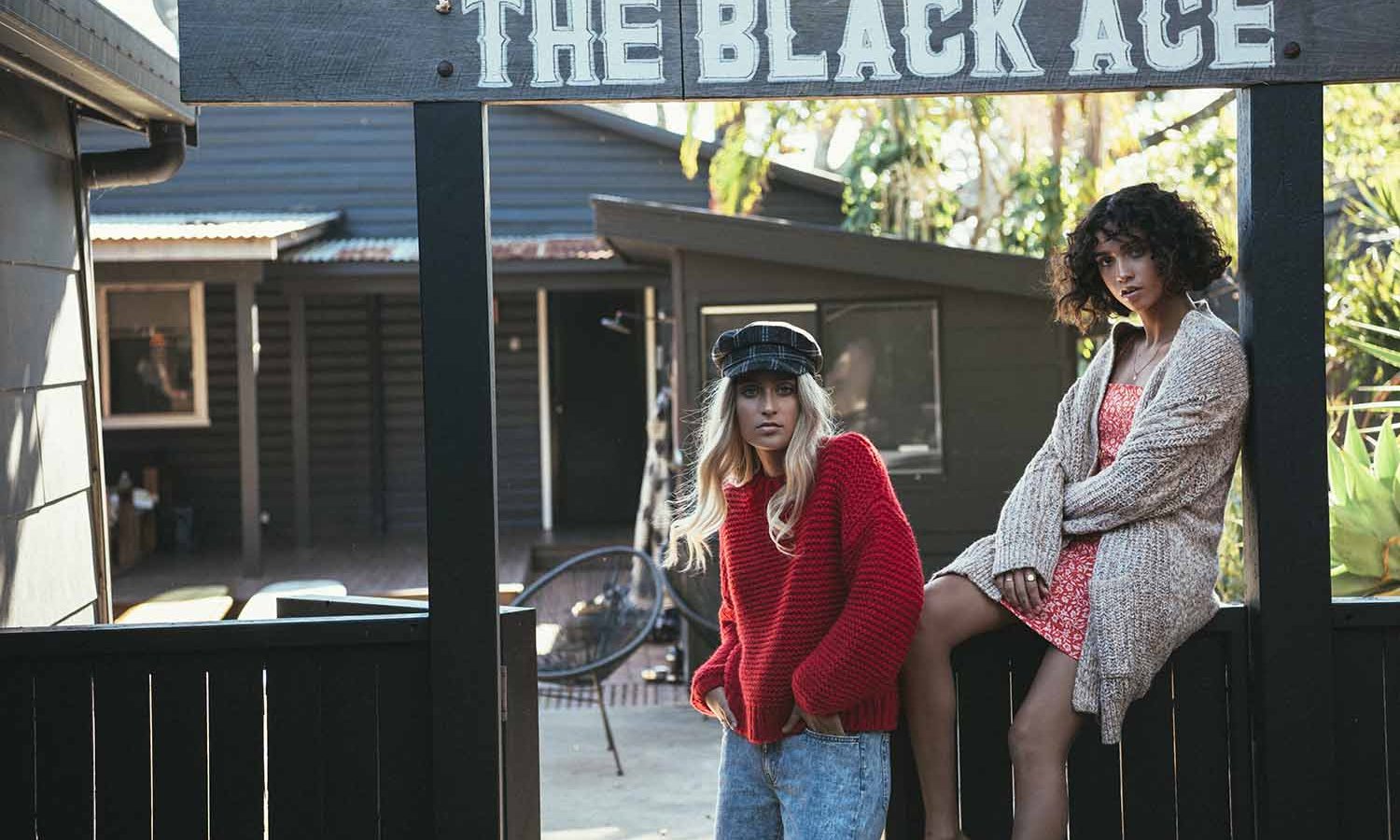 We had the ultimate pleasure of resting our weary heads at The Black Ace Air BnB in Yamba during our Autumn photoshoot. Owned by girl boss and founder of One Teaspoon Jamie Blakey and her WSL commentator husband Ronnie Blakey this fully restored 110 year old cottage is the coolest and most chic place we've ever stayed.
The Black Ace is situated right in the heart of Yamba, next to the cute cinema and only a hop skip and a jump away from the beach. It's in the perfect spot to wander to the cafes, pop to the supermarket or even a short stroll to get an ice-cream, not to mention just down the road from the iconic Pacific Hotel. It sleeps 16 people, so get together your friends and family for a celebration weekend at this beautifully curated cottage filled to the brim with exploring, surfing and enjoying all that this sleepy little surf town has to offer.
Now the games room is worth mentioning even though we didn't have time to enjoy this part of the house. There is a pool table that converts to a ping pong table, a dartboard for that friendly rivalry, a 55" Tv with apple Tv and Netflix, surfboard racks and skateboard racks and 2 sets of bunks - meaning you can put the youngsters out in the games room 24/7.
It's a place that will make you feel at home and also make you not want to leave. It's simple, yet sophisticated, with an interior mostly in black and white, an essential Nespresso machine and a surround system installed that goes throughout the house, games room and outdoor deck. It's the perfect entertaining house - or relaxing house, whatever your style.
We suggest you look it up stat. It's one of those places that quickly books out.