Summer - The Southwest Edition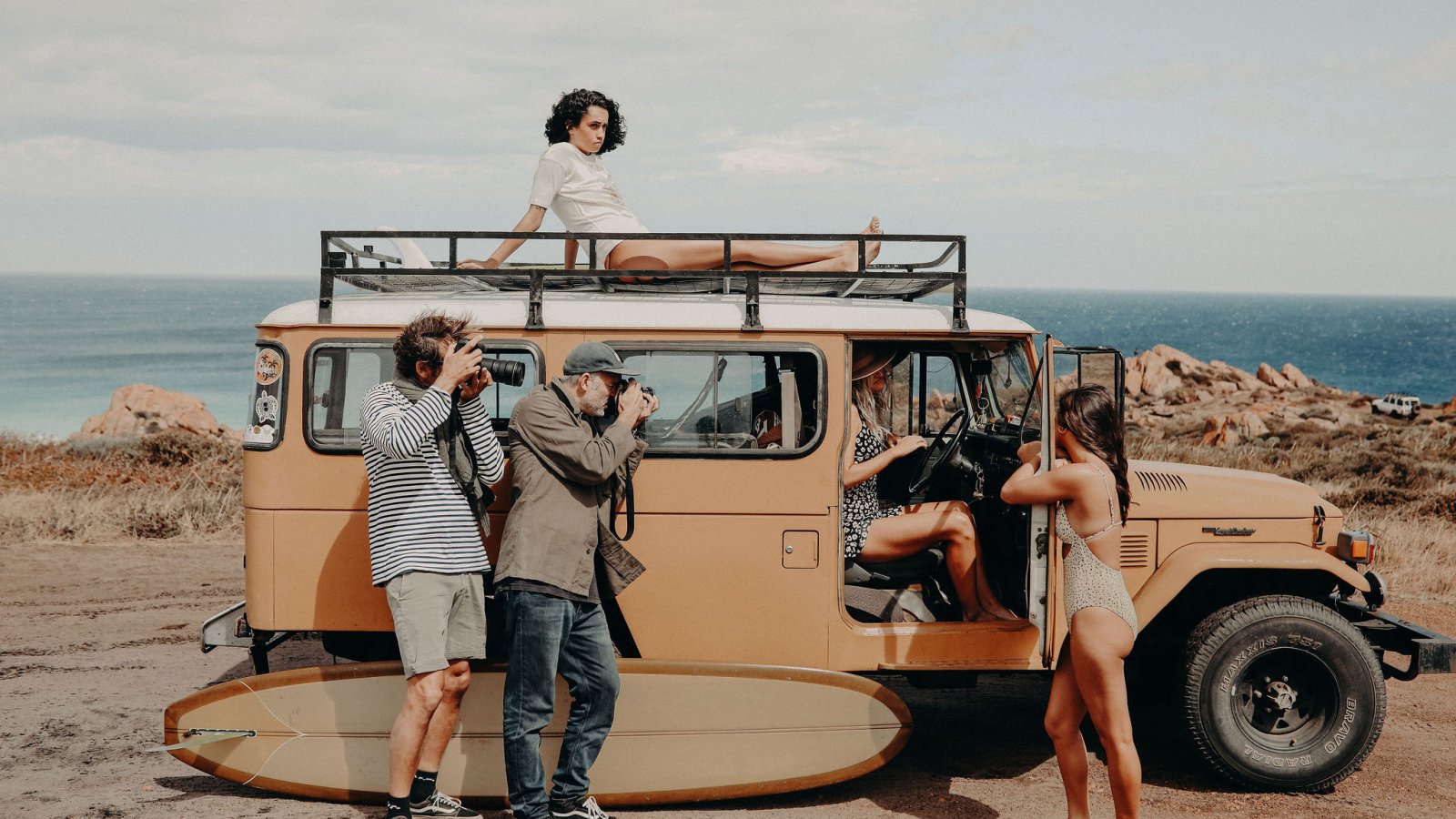 February 2020. It was a simpler time. Back when the WA borders were still open, and we had chosen the wild west to shoot our summer campaign.
First location on the radar was the Southwest, this is Noongar-Boodja country. In particular we were heading to the Margaret River region. A place famous for two things - wine and surfing. It is home to some of the best waves in the world. Its pristine beaches and laid-back-country-town vibes are hard to resist, which is why it has been THE favourite destination for a weekend road-trip for generations.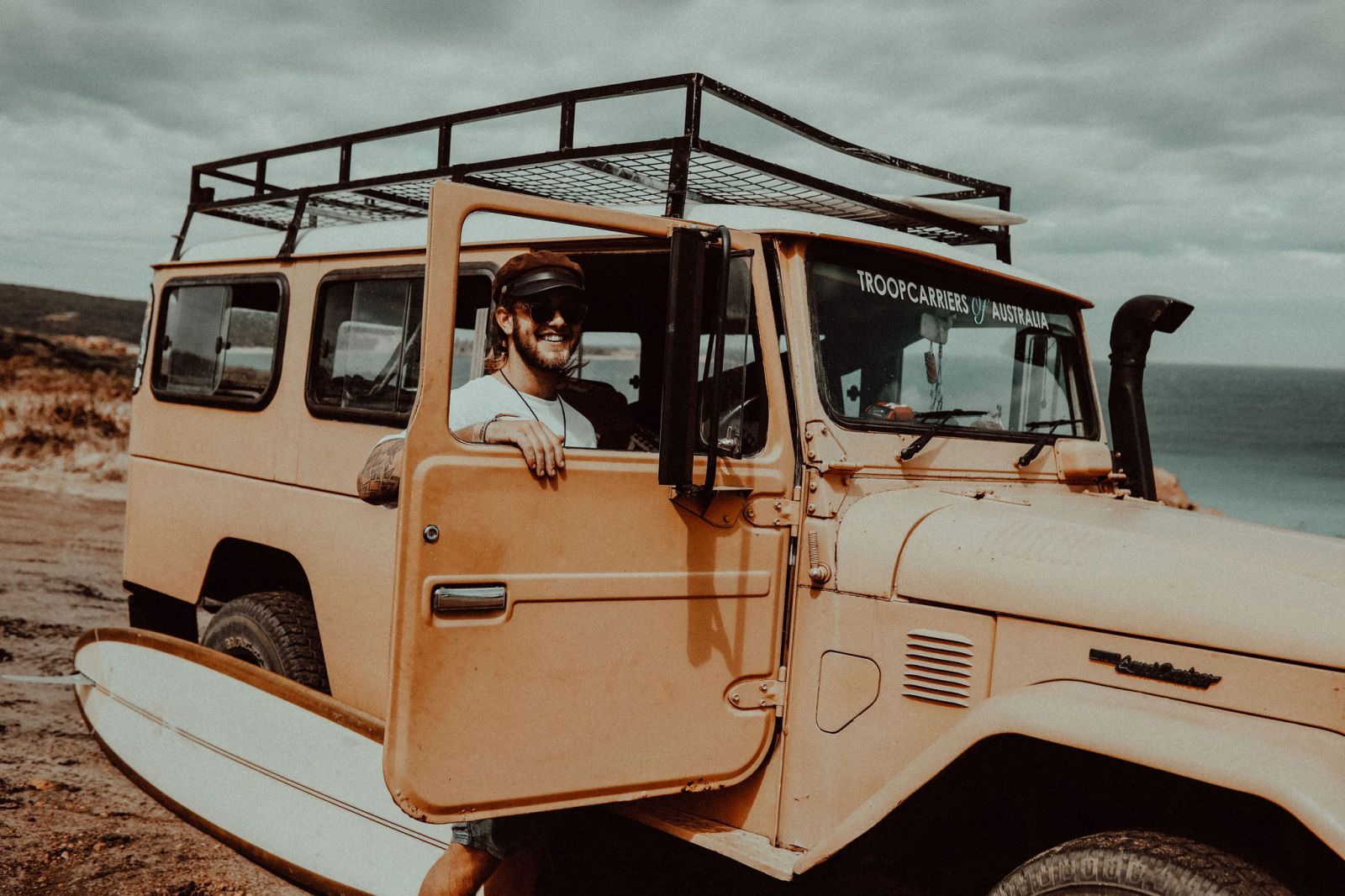 For this shoot we wanted to capture that sense of freedom you feel when you escape the city in search of the perfect break. Leaving the cares of the city behind and making a whole lot of memories. Good friends. Good music. Good laughs. Good times. The result - the vintage troopy set against the wild horizon of Injidup beach - was perfect.
A vintage car wasn't originally on the list of "props" to source but when it was spotted by our WA stylist in a trigg car park after an early morning swim, she knew immediately that it needed to be a part of the shoot. Bec recruited the 1980's 40 series troopy (and its owner, Alex) on the spot.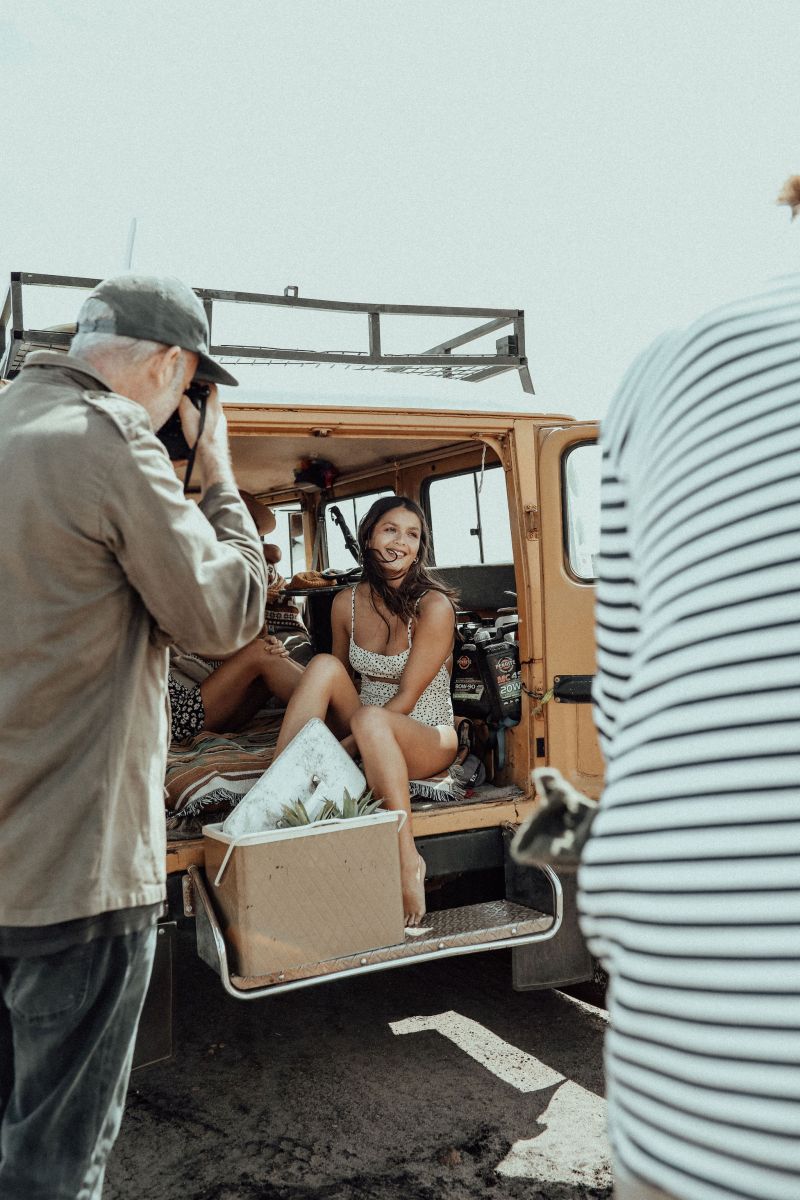 We spoke to Alex about his love of vintage, his passion for the environment, crafternoons and hoarding house plants…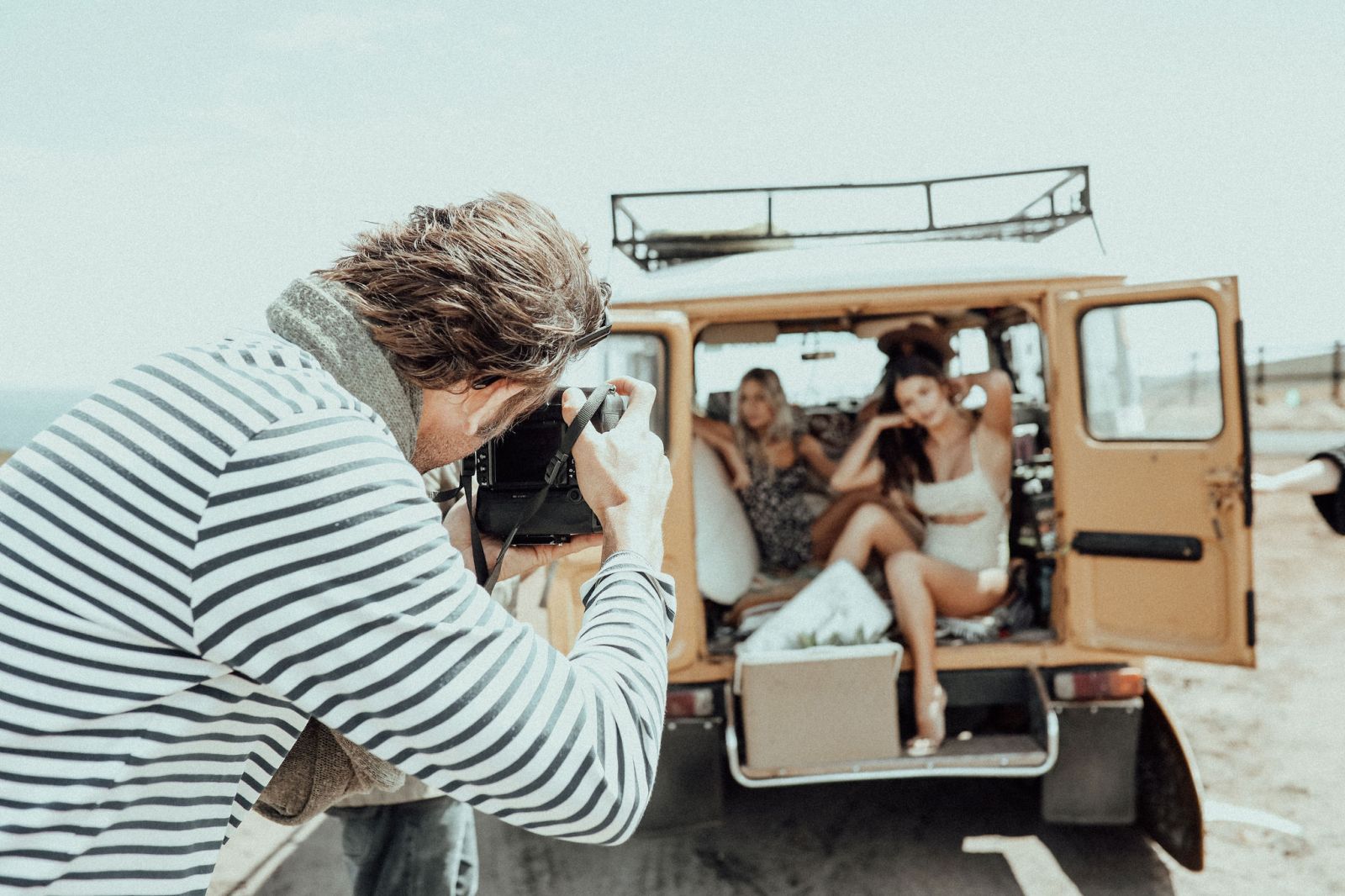 BB - Alex can you tell us a little about yourself and what gets you out of bed in the morning?
Alex - Hi, my name is Alex and I own this 1980 HJ47 (40 series troopy)
Im 24, live in Perth Australia. Im passionate about the environment and love getting crafty! I work managing a biodegradable water bottle company called ITSNOTPLASTIC, and study project management and environmental science. I live alone in a cosy little 1950's green oasis, where I have far too many plants and motorised projects lying around. I do all of my vehicular work from home in my old shed, self-taught hobby that defiantly keeps me busy, constantly growing and allows me to travel and camp In some pretty awesome locations...
My passions involve building/ rebuilding old cars and motorcycles, building furniture out of old upcycled materials, exercise and enjoying what the WA coast has to offer!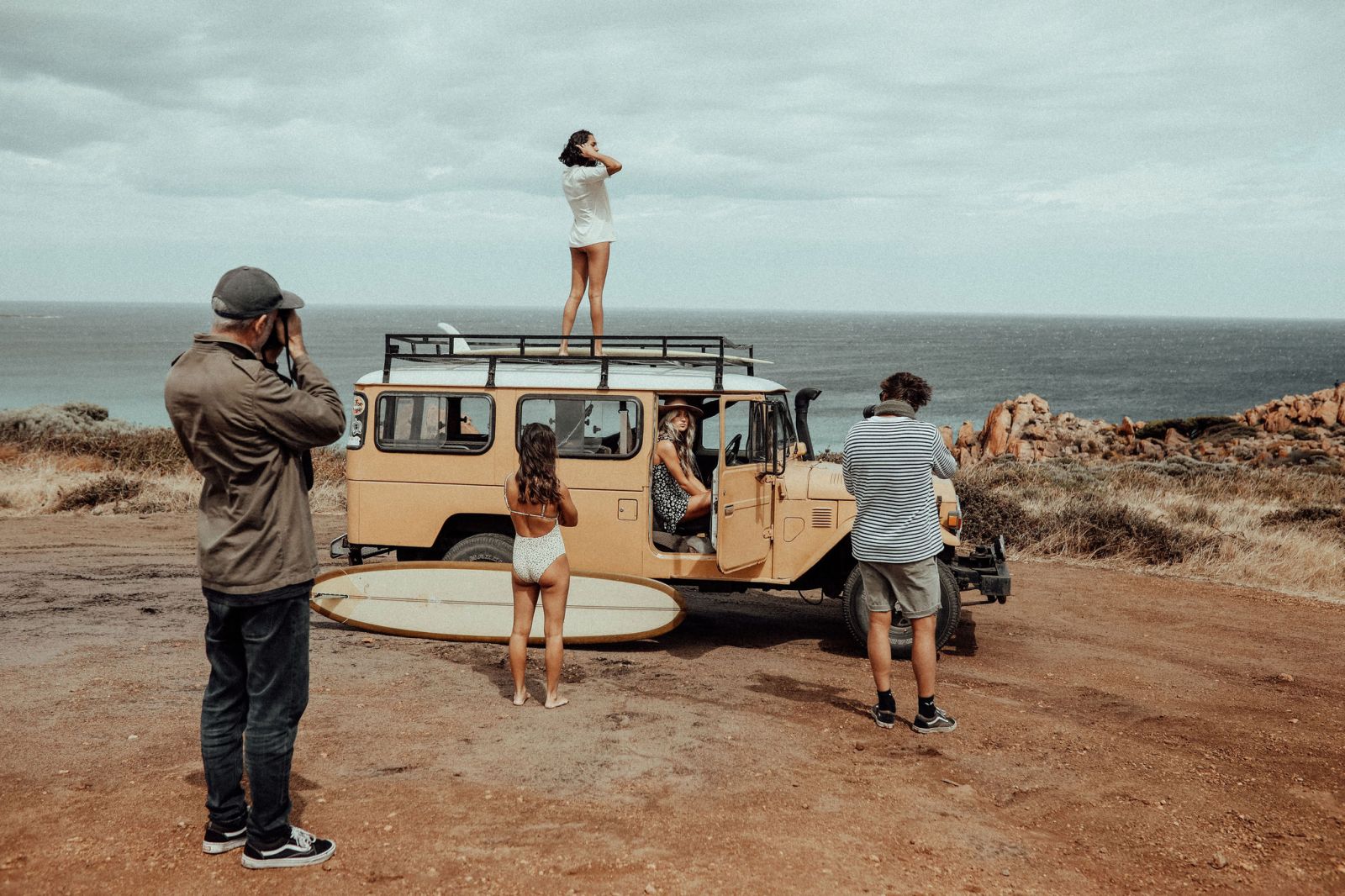 BB - How did you first become interested in vintage cars and bikes?
Alex - I've always been into vintage cars and motorcycles, I've always been drawn to simple mechanical vehicles as opposed to new computerised ones. I started off just servicing my cars but things just kept breaking, so I learnt to fix them.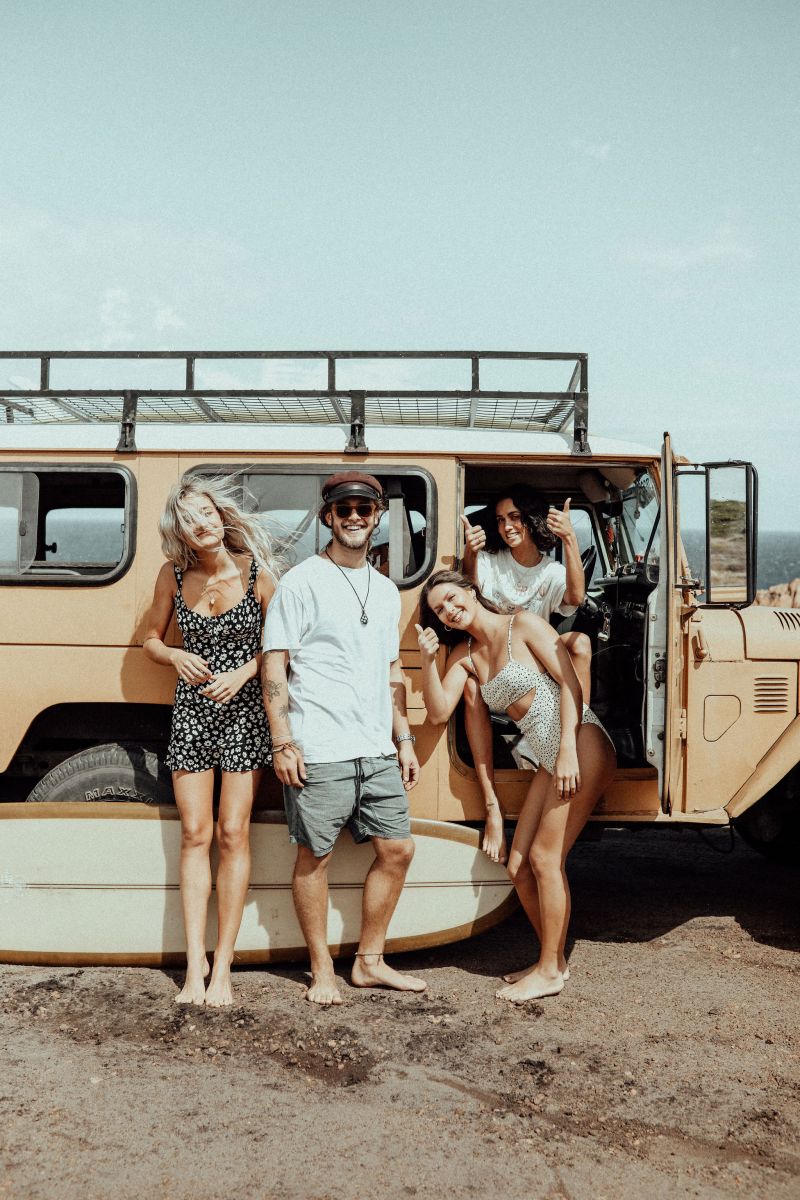 BB - what's your favourite road trip feed?
Alex - My favourite food on the road is some good ole vegan tacos. All you need is beans, rice, veggies and tacos! Super simple, cheap and very little to no unrecyclable waste.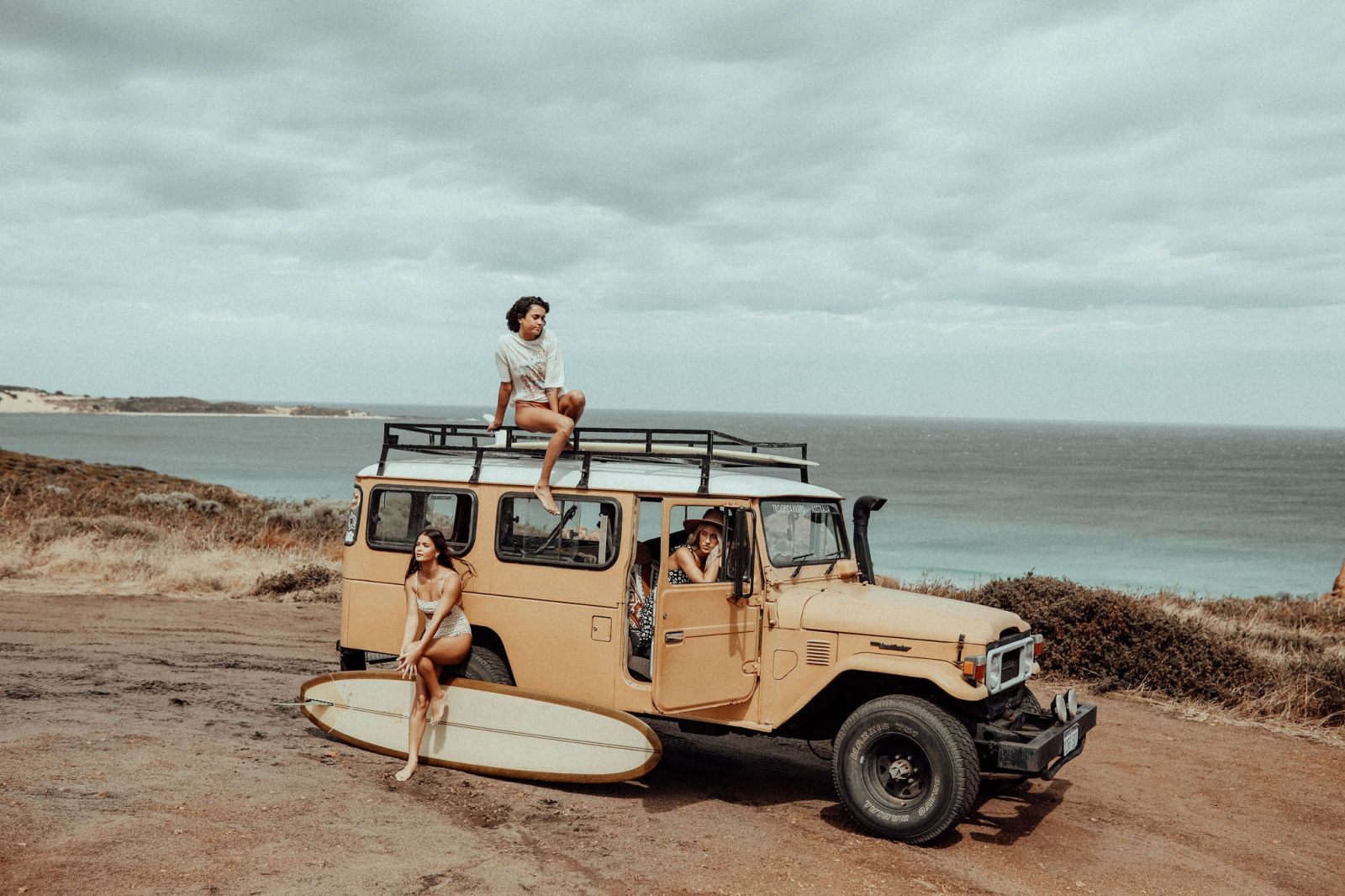 BB - Can you tell us a little bit about the Magic School Bus?
Alex - The troopy is a 1980 diesel 2H motor, I've owned it for almost 2 years now and by no means is it the cleanest one around, but I love the patina, rusty style. The odometer wasn't working when I bought it so who knows how many kms it done… quite easily a million. But she just keeps on going.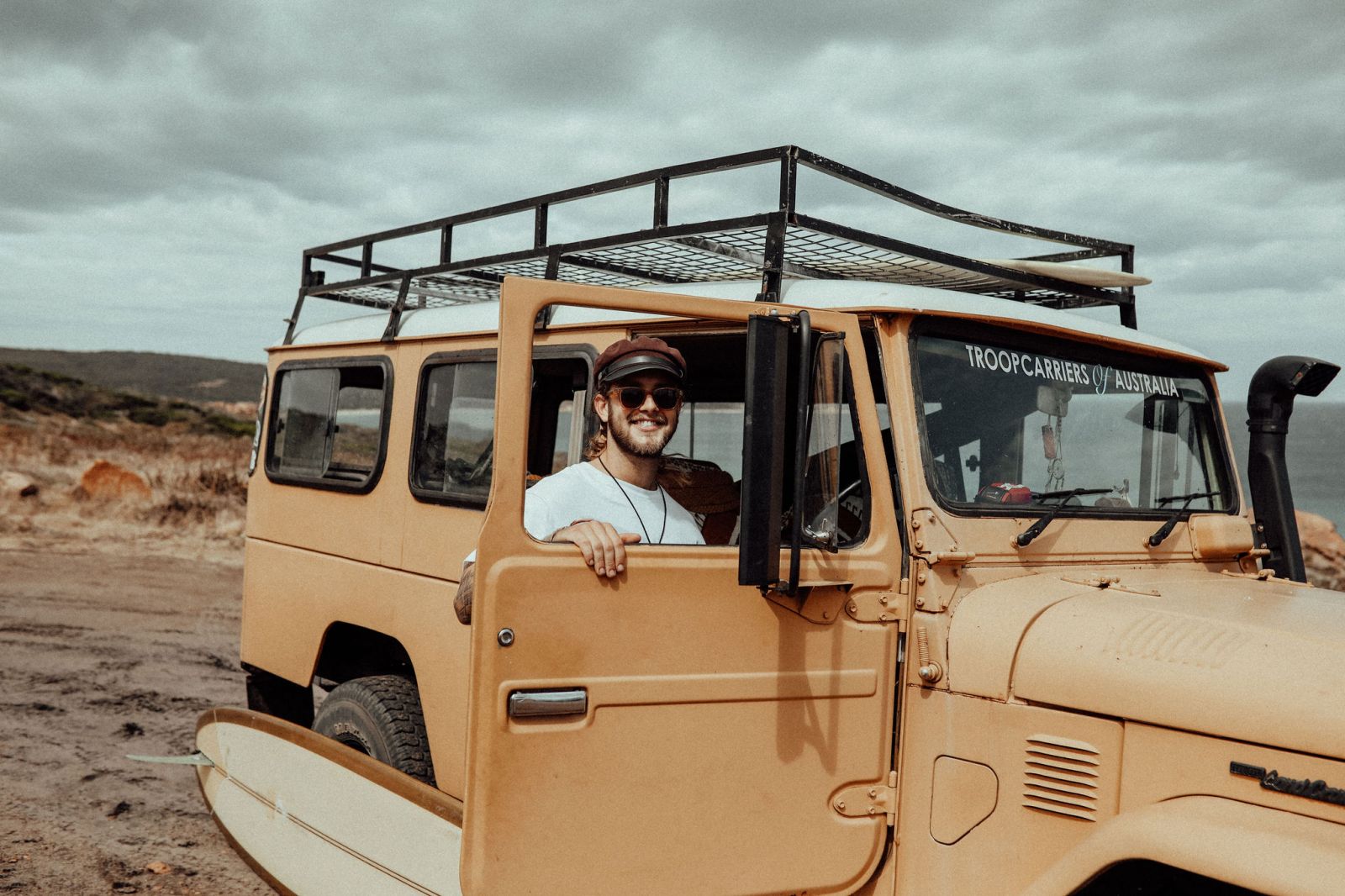 BB - How did billabong find you?

Alex - Billabong found me where I go to unwind and clear my head, at the beach! Bec just approached me with a big smile and offered a trip down south with free food... sold. What a lovely team, had a blast and got to capture some amazing moments in my pride and joy, the magic school bus!