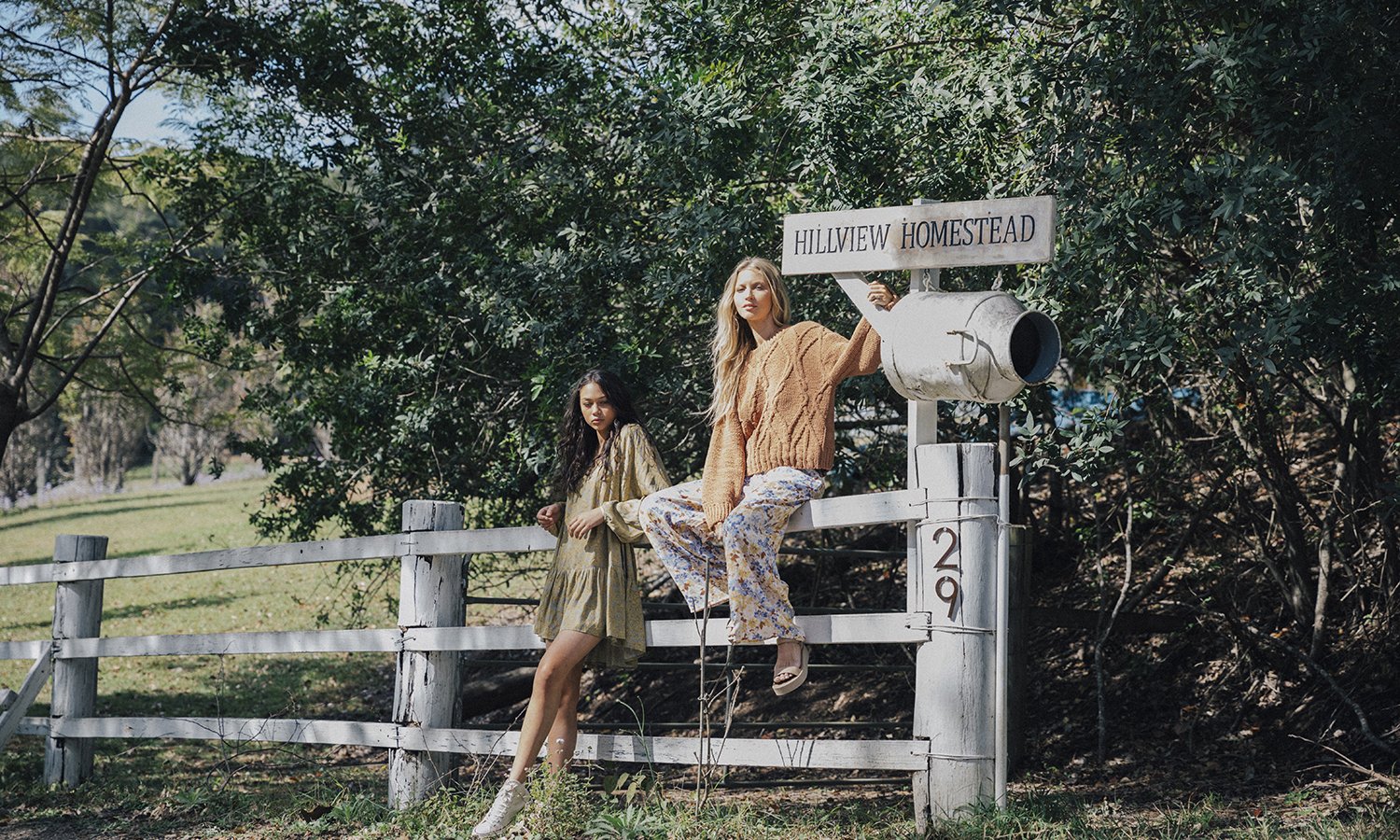 You would never think this country escape is just half an hour away from the glorious Gold Coast, nestled in the lush Currumbin Valley. Hillview Homestead is a dream come true for owners Simone and Bruce Williams who bought the old Queenslander 14 years ago, once the heart of a thriving dairy farm 116 years ago. They spent the next decade slowly tinkering and repairing parts of the place, while also growing their family. Surrounded by rolling lush green hills, dotted with mango, avocado and citrus trees, with resident chickens who leave fresh eggs for breakkie every morning and of course, a veggie patch, its fancy farm life, and only 10 mins from the beach. Proof you can have the best of both worlds.
The family still live in their home and sometimes rent it out, with names like Cate Blanchett in the guest book. Her and her family situated themselves there for four months during the filming of blockbuster Thor. They have since also restored the barn to 'Hillview Homestead Dairy' and it's the perfect place to rent to relax, rejuvenate and rest. We decided to do none of those things and shot our latest campaign here and it was incredibly hard to pack up and leave without enjoying all the property has to offer.
The barn sleeps 8, while the homestead sleeps 16. It's the perfect place to celebrate a special occasion, or just a get together with extended friends and family for no other reason than a country getaway. There is not much wifi, so you truly feel off the grid and have no option but to put your phone away for a few days. Equipped with a wine barrel style plunge pool with a view of the neighbouring mountain range, retro cruiser bikes to explore the valley, waterfalls and rock pools nearby and interior styling so good it featured in Country Style Magazine, it's no wonder Cate Blanchett picked this place to perch. They even have a 1996 Landrover Defender available to hire during your stay if you need your saltwater fix.
It's the perfect Winter escape, grab your gals, your cosy Billabong knits, and snuggle up with a hot chocolate as you watch the sun set over the paddocks. The fresh air is so good for your soul and we can't wait to go back to Hillview Homestead for an actual holiday. Thank you for having us!