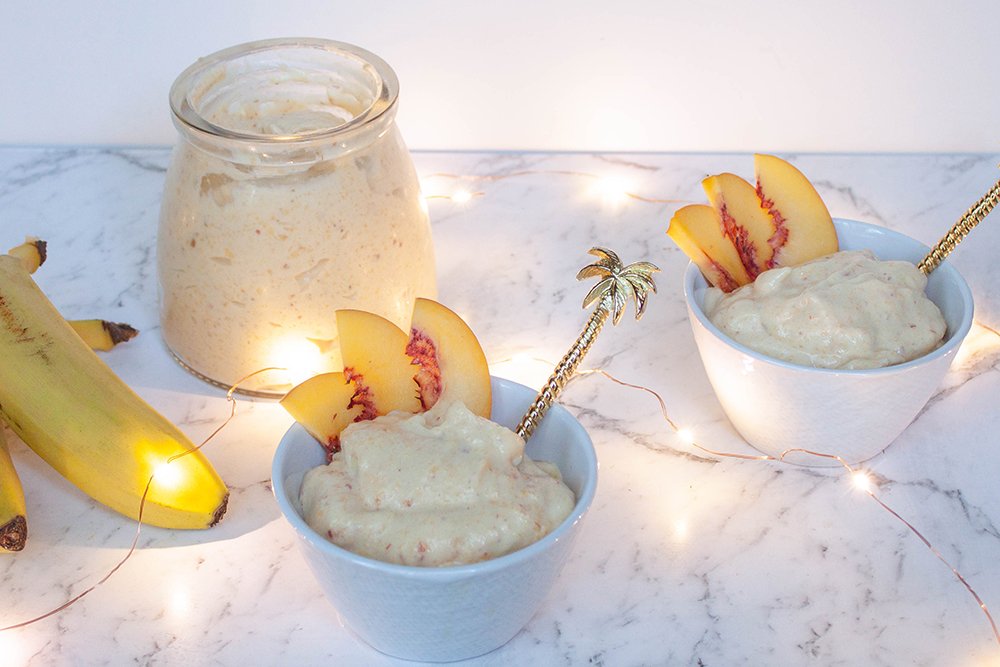 Peach Nicecream
Tropical heat, means tropical flavours. And as summer starts approaching, so do the summer tropical fruits, peaches, mangoes, pitayas, lychees. The perfect summer snack when you're looking for something quick and delicious.
This summer, a really quick and easy summer treat is peach nicecream. Only made with a few ingredients this nicecream is creamy, sweet and most importantly nutritious. The base of this nicecream is bananas. Most people know bananas provide potassium which support muscle contraction (ie; moving, heart beating etc), but do you know what I love bananas, particularly for women for? Vitamin B6. They're a great source. This vitamin is incredibly important particularly if you suffer from any PMS symptoms or can experience low mood.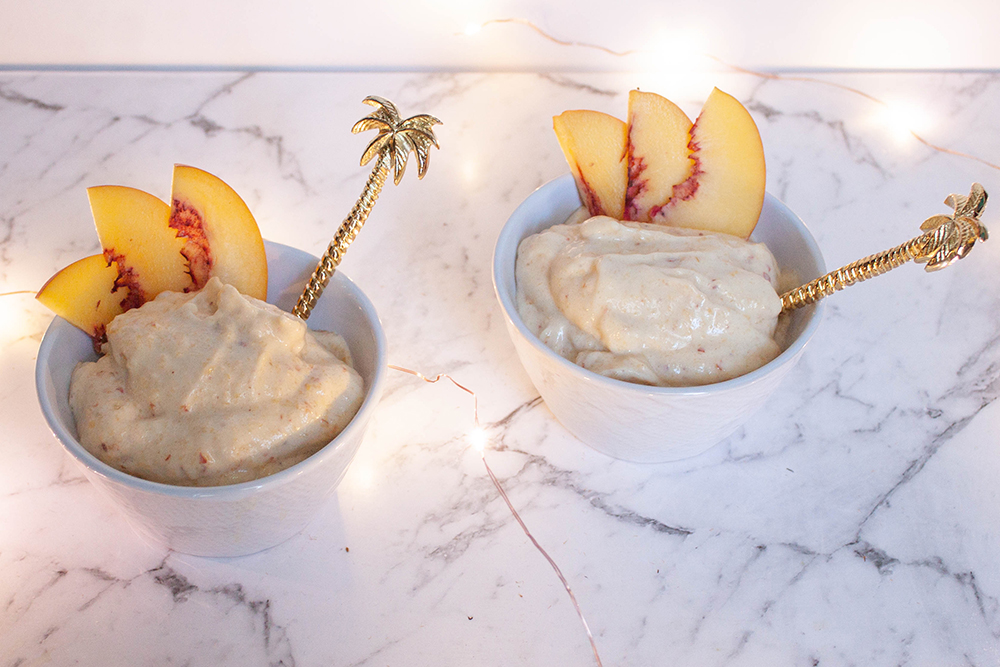 The other key ingredient in this nicecream is peaches. I blended my nicecream with the peach skin on, as I wanted the extra fibre, but you don't have too. Peaches are a subtly sweet fruit that contain our heart-eyes vitamin – Vitamin C. A known antioxidant, particularly important when you spend time in the sun as Vitamin C is needed in the production of collagen (ie; can reduce wrinkles and improve skin texture. Win!)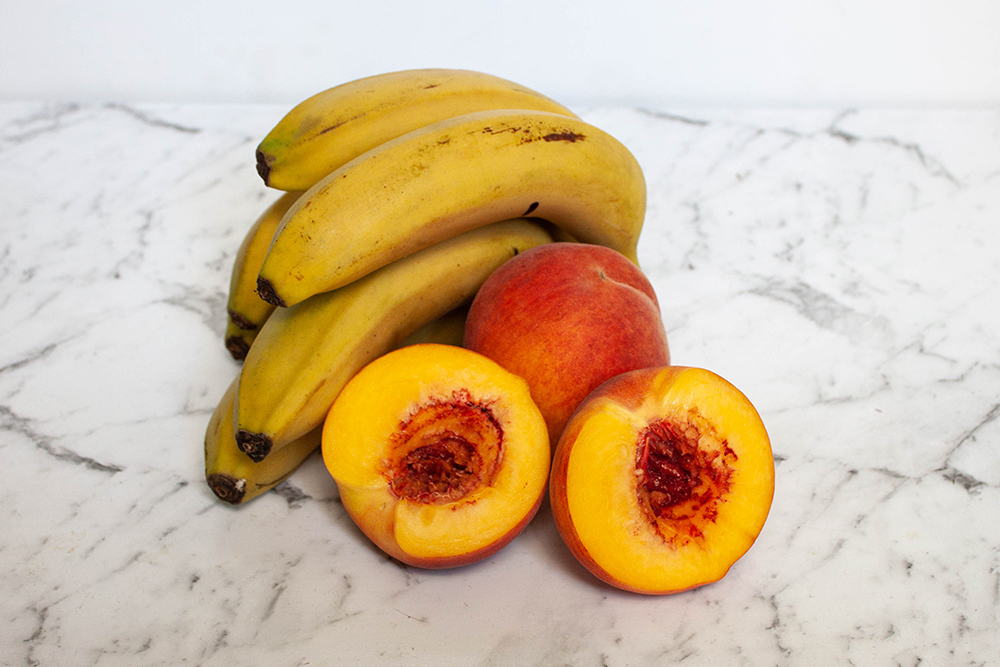 Peach Nicecream (serves 4)
Ingredients
4 Bananas
2 Peaches
2 TBS milk of choice
Directions
Peel bananas and cut in half or thirds, freeze for at least 24hrs (if you make smoothie this should be easy).

Remove the bananas from the freezer, add to a high powered blender. Vitamix blenders are amazing for this, but I just used a food processer.

Dice peaches and set aside.

Blend the bananas until they form a crumbly mix. Add the diced peaches and milk of choice for a little moisture.

Blend until well combined. Serve immediately and enjoy!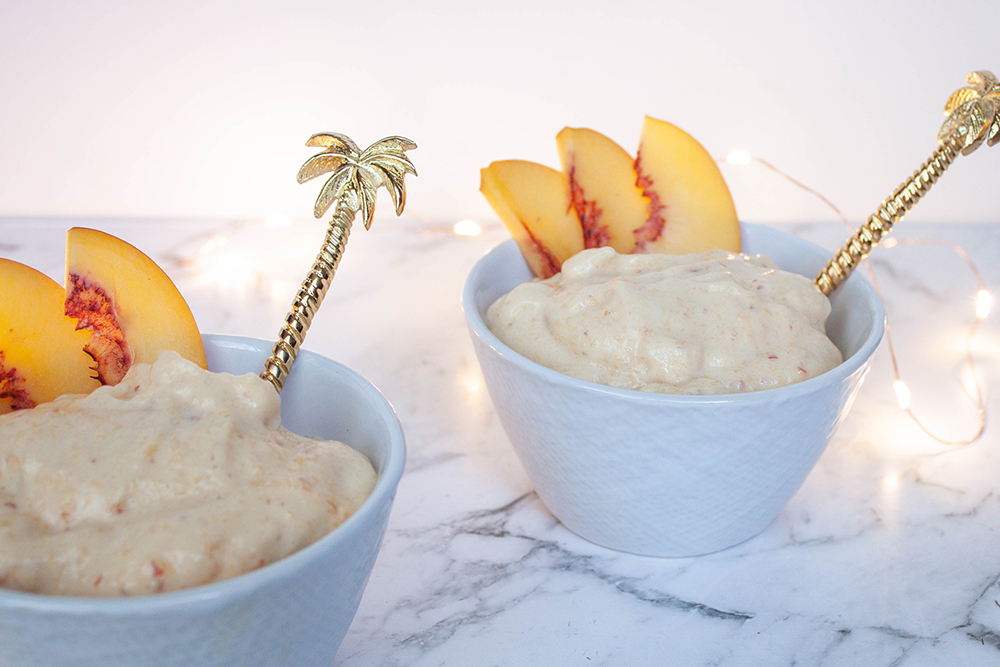 Recipe created by Nutritionist Jessica Worth. Find more of her delicious recipes and great health tips on her blog and instagram.