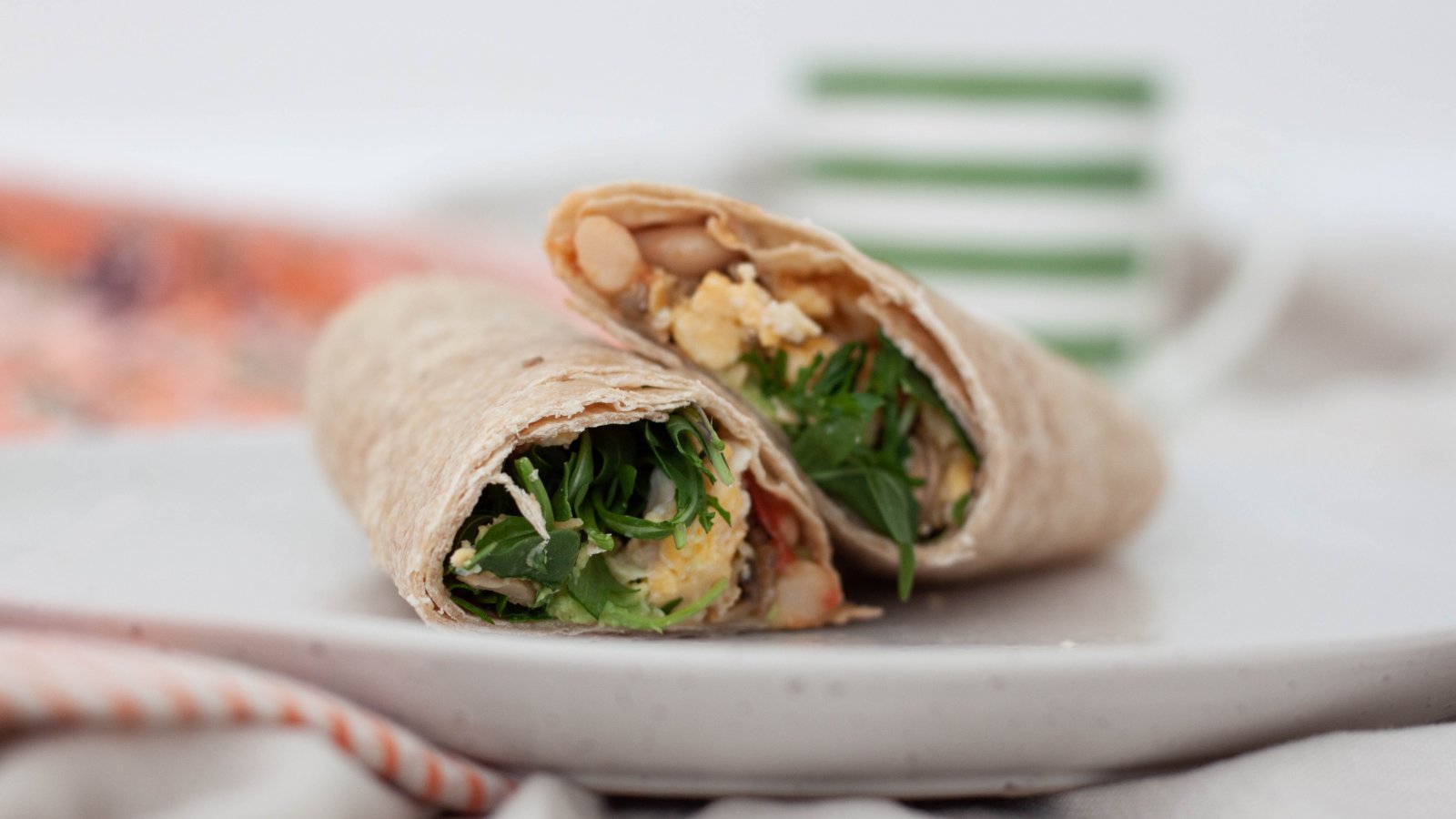 Imagine this… you've pulled your caravan up at a remote surf break. It's dusk, you can hear the waves, but only just see them. You can't wait until sunrise when you get to immerse yourself, just you and a few friends. Sunrise greets you, and the surf is pumping and no one is out. The stuff of dreams. Just like this breakfast. This is the kind of breakfast you can half prep and enjoy when you're ravenous.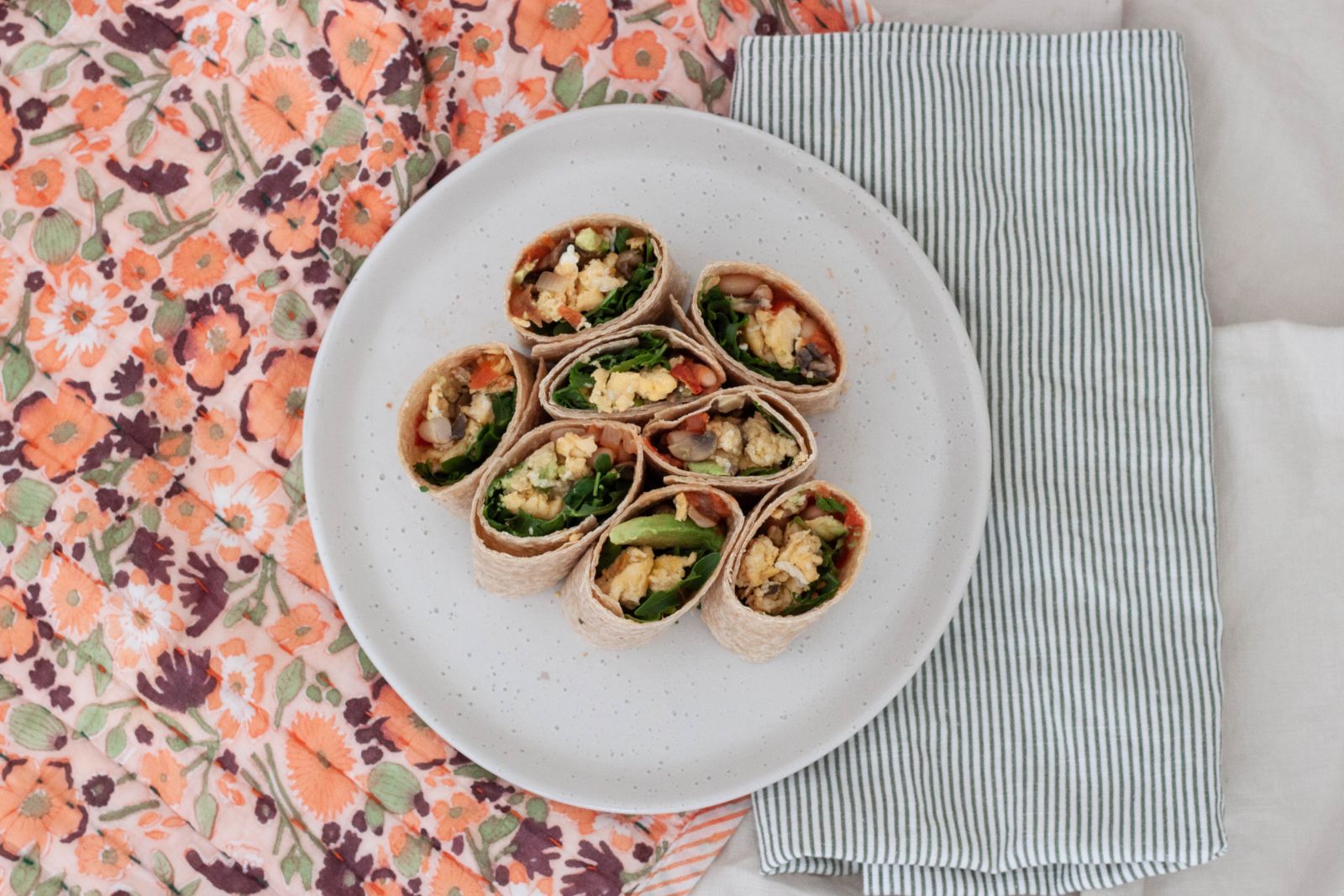 Everyone knows when you go away, you need to take food that does not spoil easily. Canned food is packs and stores well, so don't be scared. This breakfast is full of gut loving fibre, loaded with texture and flavour. The perfect proportion of macronutrients:
- carbohydrates to replenish your muscles
- proteins to support muscle repair and growth
- fats to support your body on a cellular level
The hardest part? Just stopping at one.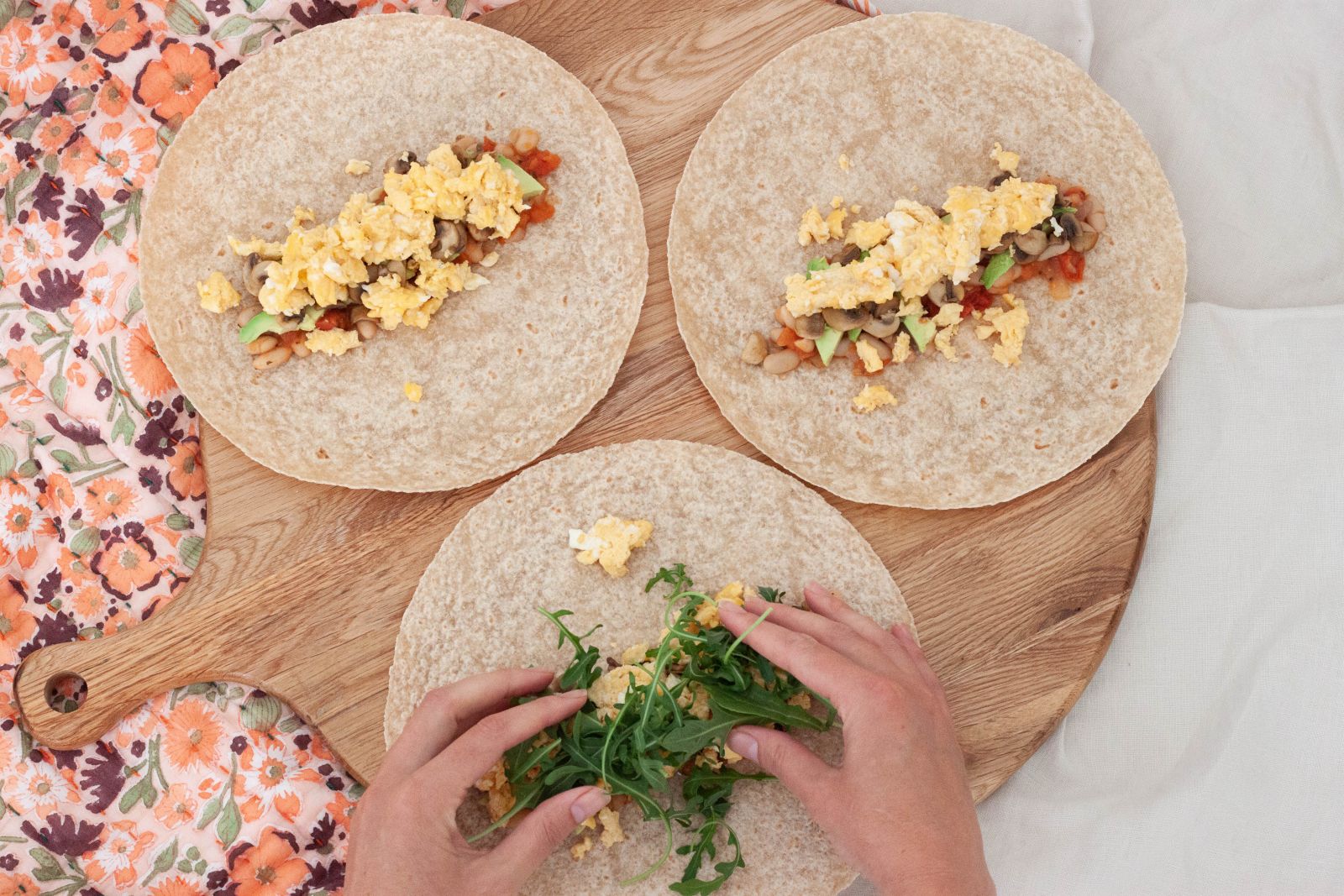 Loaded Breakfast Wrap (serves 2)
Ingredients
2 wholemeal wraps
4 eggs
1 cup mushrooms, sliced
3 roma tomatoes, diced
½ brown onion, finely chopped
1 cup cannellini beans, drained and rinsed
1 avocado, sliced
handful of rocket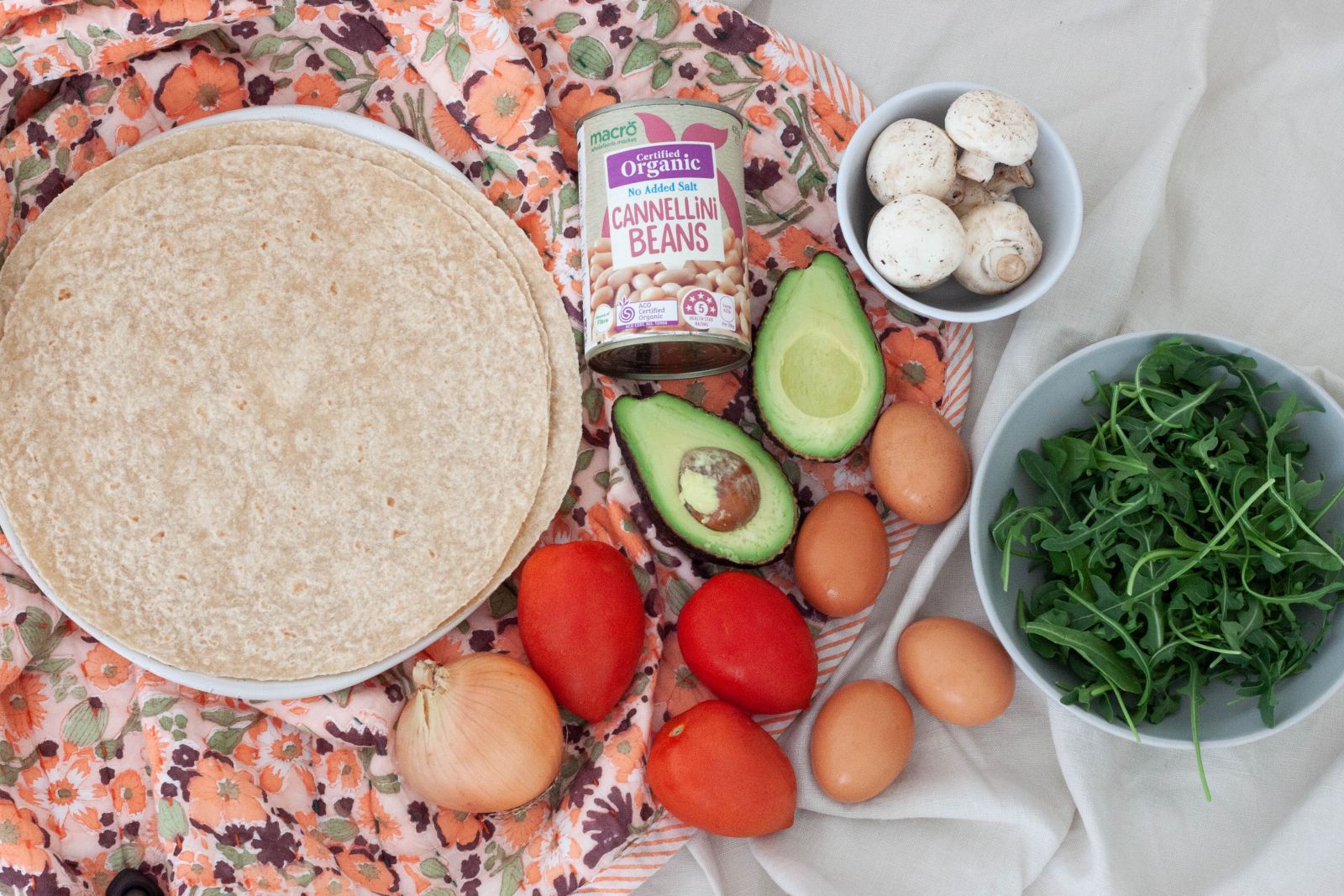 Directions
Combine the tomatoes and onion in a pot and simmer for 10mins or until tomatoes are soft.

Squash tomatoes with the back of a fork and add cannellini beans. Stir to combine. Set aside until after your surf or for 10mins.

Add a little oil to a small fry pan. Add mushrooms and cook until soft. Transfer to a bowl and set aside.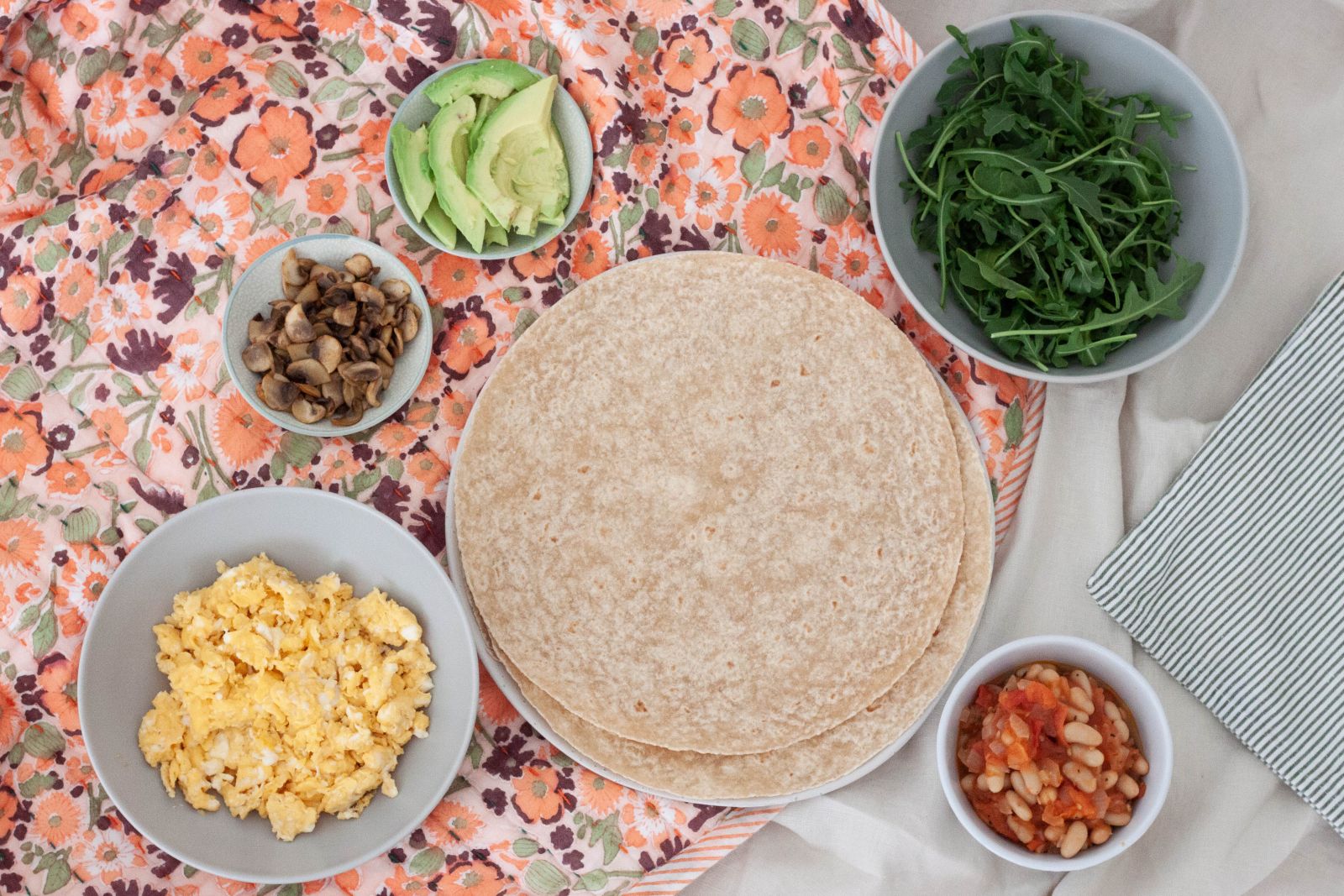 Whisk eggs before adding to the fry pan or cheat and add the eggs then stir until they're scrambled. Cook to your liking.

Layer all the ingredients in the wrap.
Tip:
buy a tomato salsa or tomato supreme instead of making your own for the beans.

make double and store in air-tight containers for breakfast the next day too.